Portfolio Management
Drive better client outcomes.
Implement the personalization your clients want at the scale your practice needs.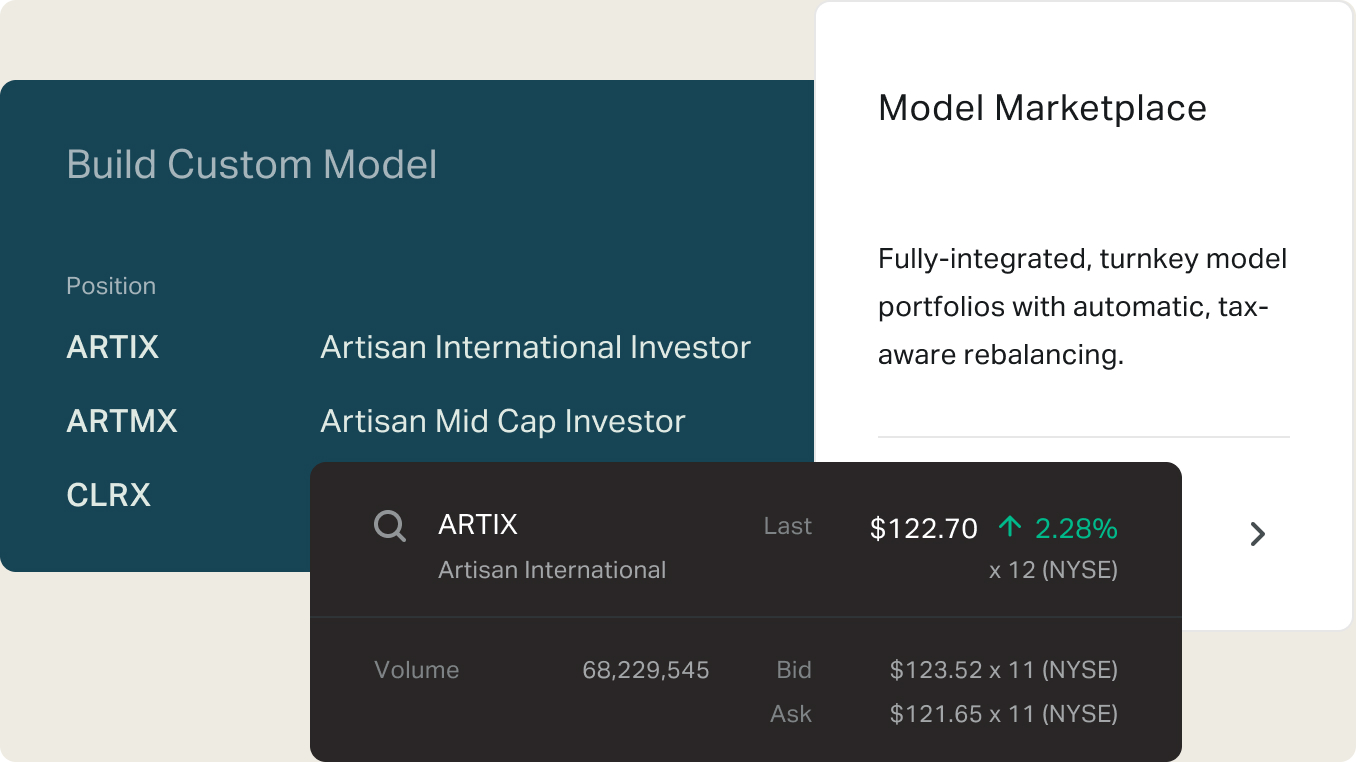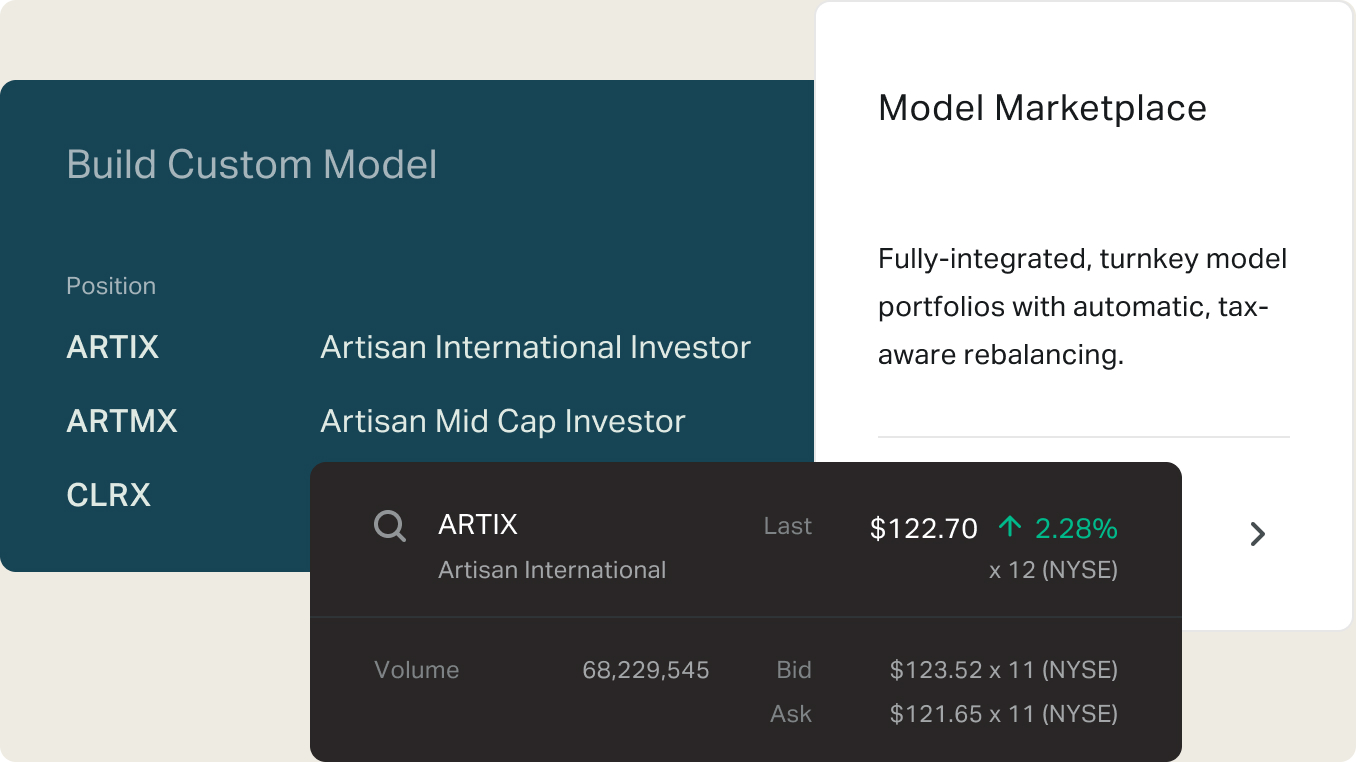 Versatile
Leverage a suite of powerful tools that can accommodate your preferred investment style.
Scalable
Build, assign, and modify portfolios for individuals or entire sections of your book with fewer clicks.
Effective
Generate additional value with built-in tools designed to maximize long-term portfolio growth.
Commission-free fractional shares²
Service client accounts of any size at a significantly lower cost with commission-free fractional share trading.
Off-the-shelf and custom models
Outsource research and implementation¹ with any combination of 300+ portfolios from world-class institutional managers at an industry re-defining price point.
Automated rebalancing
Manage risk and target asset allocation with custom cash management and tax-efficient rebalance settings.
Accessible Direct Indexing
Design a bespoke portfolio for clients with concentrated positions, sensitive tax situations, or unique preferences.
Discover more of the Altruist platform 
Sign up to receive insightful, actionable, and relevant content for independent financial advisors.