Clearing & Custody
Get more done in less time.
Eliminate your biggest pain points by partnering with a custodian that can match the pace of your business.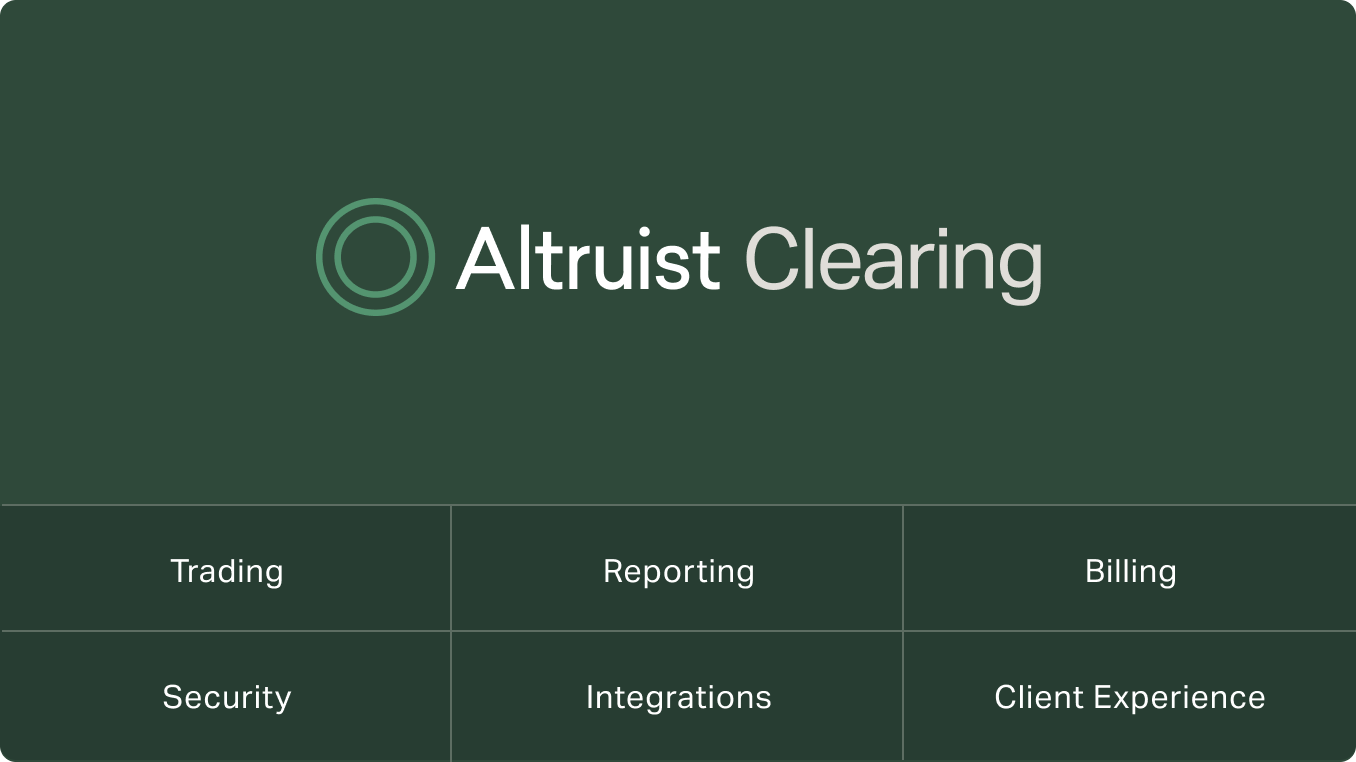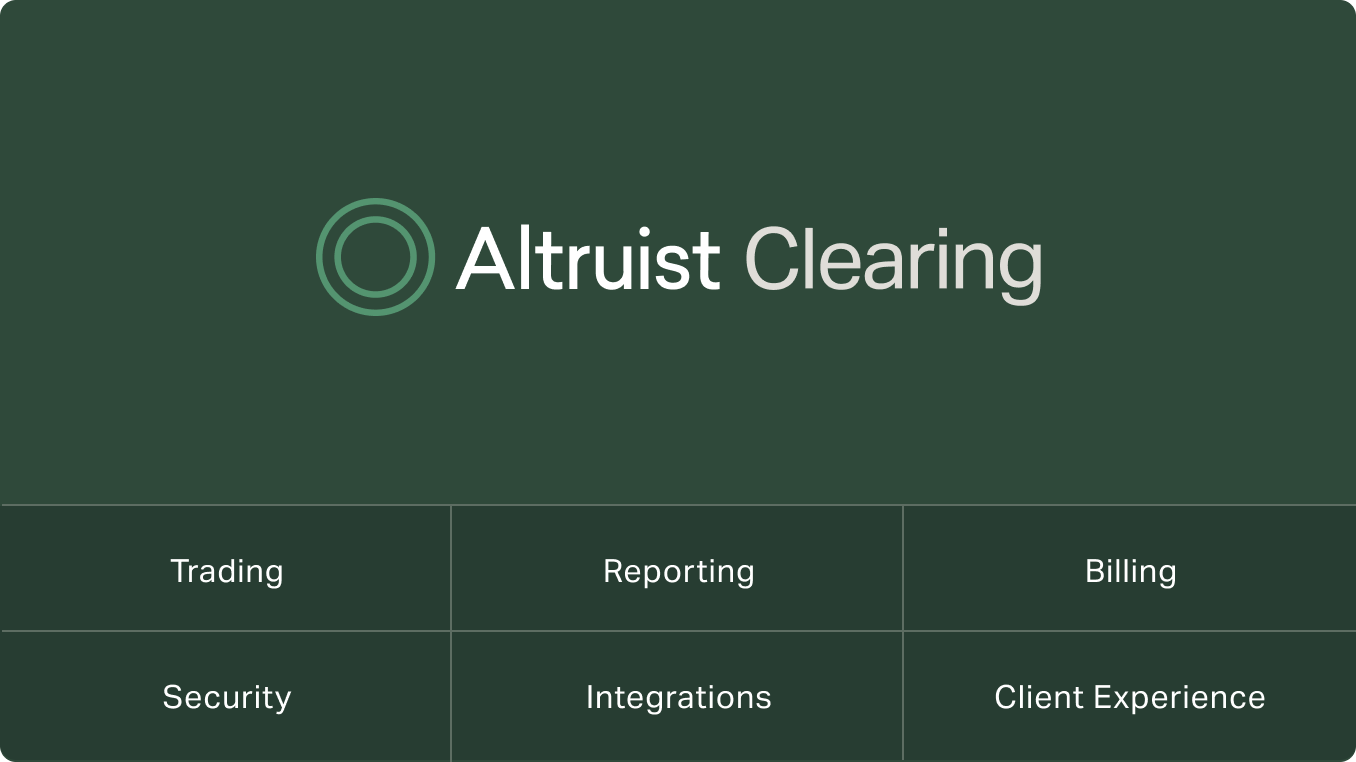 Digital
Simplify your operations with digital workflows that replace time-consuming admin work.
Automated
Schedule and automate repetitive tasks like rebalancing, deposits and withdrawals, RMDs, and more.
Secure
Give clients assurance with our excess SIPC policy, regulatory oversight, and Asset Protection Guarantee.
Digital account opening & funding
Open accounts in minutes and streamline client onboarding with ACATs initiated in under 60 seconds.
Intraday rebalancing
Same day settlement helps put your clients' money to work and give you a clearer picture of your business.
Real-time data
Proactive notifications make it easier to manage transfers, account opening, and rebalancing.
Enhanced account protection
Excess SIPC coverage, active cybersecurity monitoring, and an Asset Protection Guarantee go above and beyond industry standard policies. Visit altruist.com/security to learn more.
Discover more of the Altruist platform
Sign up to receive insightful, actionable, and relevant content for independent financial advisors.